Get The #1 Rated Plantar Fasciitis Treatment In the Area!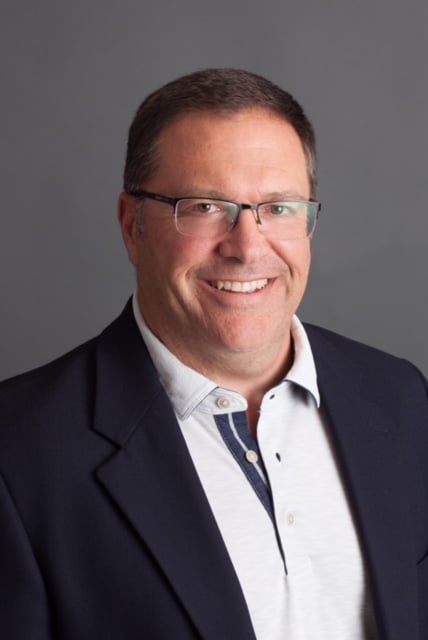 Dr. Yakel treats the pros, but he's just as passionate about helping everyday active people get their lives back.
Although, we offer aggressive and effective treatment solutions for plantar fasciitis – your best treatment course may be quite different depending on your age, diagnosis, and lifestyle goals!  
Our goal is always to help you get back to what you love as quickly as possible, and help you stay as active as possible during your recovery. Likewise, we work hard to provide all our patients with the latest treatment tools, evidence-based research, and regenerative techniques.
If heel pain is keeping you from playing your hardest and living life to the fullest, you need to see a heel pain treatment specialist like Dr. Yakel. Reach out to us today and request your appointment.
Call Us Now – (720) 600-3380
Reach Out To Our Office today!
By completing this form you agree to the terms of our 'Privacy Policy.' You can expect our office staff to reach out to you within two business days upon completing this form.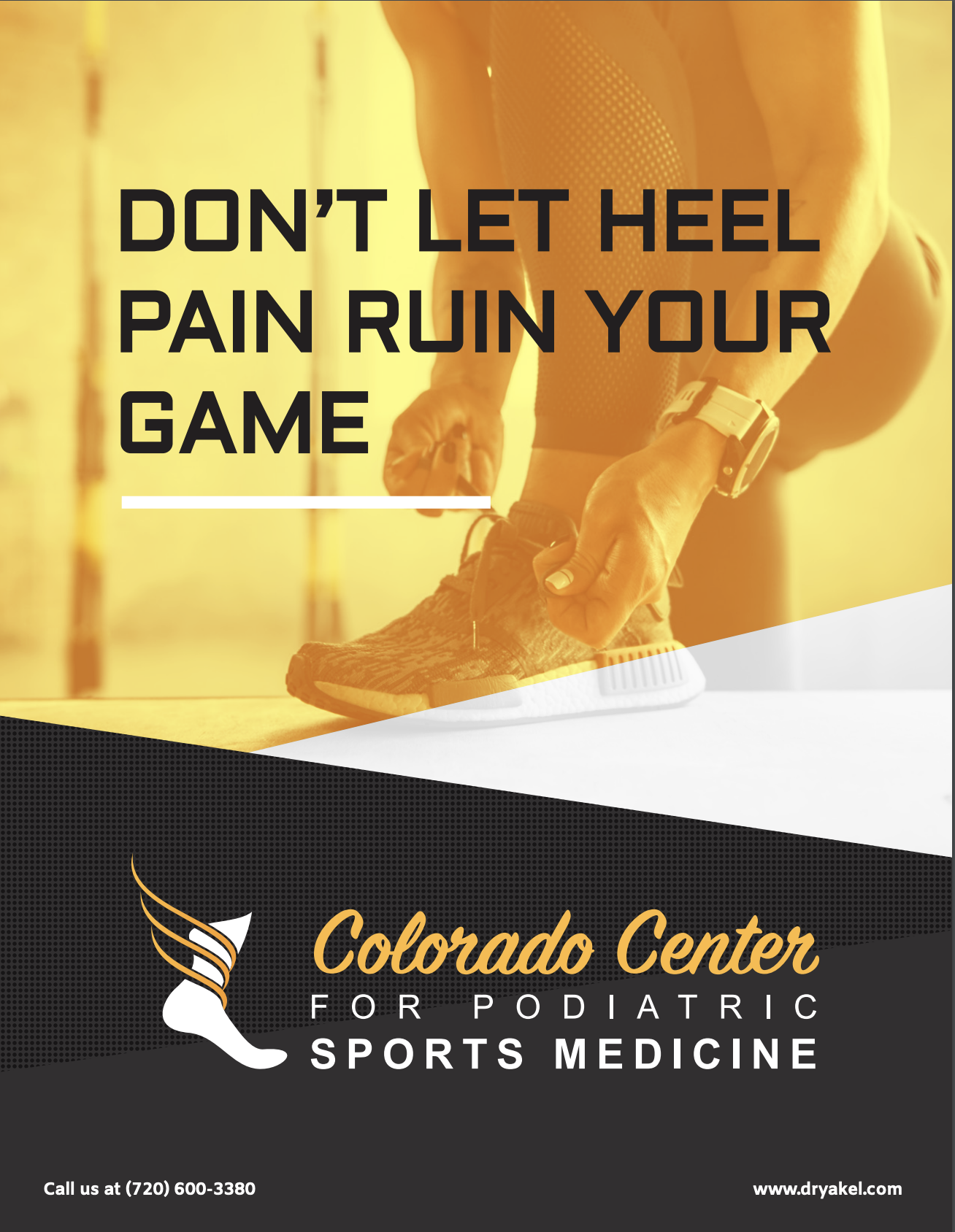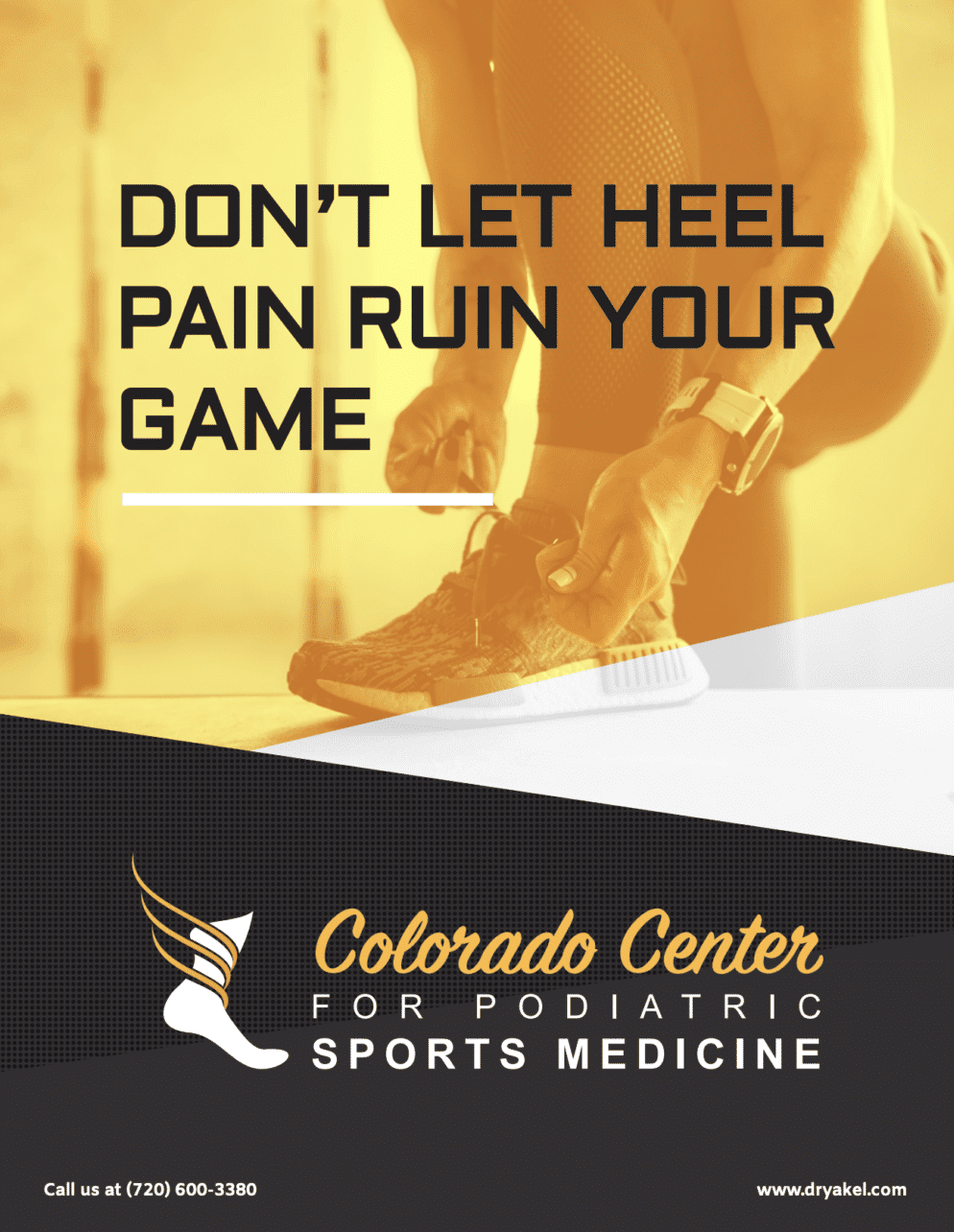 Still Not Convinced – Read Our Book!
Living with plantar fasciitis (the most common cause of heel pain) can cause you to be on the sidelines during your favorite activities. Don't let it ruin your game any longer. Download our free ebook to learn about heel pain causes and treatments.