Faster, Better Stronger: Total Foot Care for Passionate Soccer Players
If soccer is your life, any kind of foot or ankle injury can be devastating. If your feet aren't working or are in pain, you won't be able to play your best—if you can even play at all.
Worse, your regular doctor might not fully understand what you're going through, or be able to offer you much help beyond "stay off your feet for a few weeks and get some rest."
There has to be a better way, right?
There is.
Dr. James Yakel is a podiatrist in Longmont, Colorado who specializes in foot and ankle care for athletes in general, and soccer players in particular.
His practice, the Colorado Center for Podiatric Sports Medicine, was founded to provide the best, most advanced, and most comprehensive total foot care for passionate athletes who want to be engaged in their treatment and recovery—and get back to full strength as quickly as possible.
In other words, this is not your granddad's podiatry clinic. When you visit our practice, you'll benefit from an experienced doctor who understands your passion for the Beautiful Game—and can offer you options that your average, everyday podiatric clinic just can't match.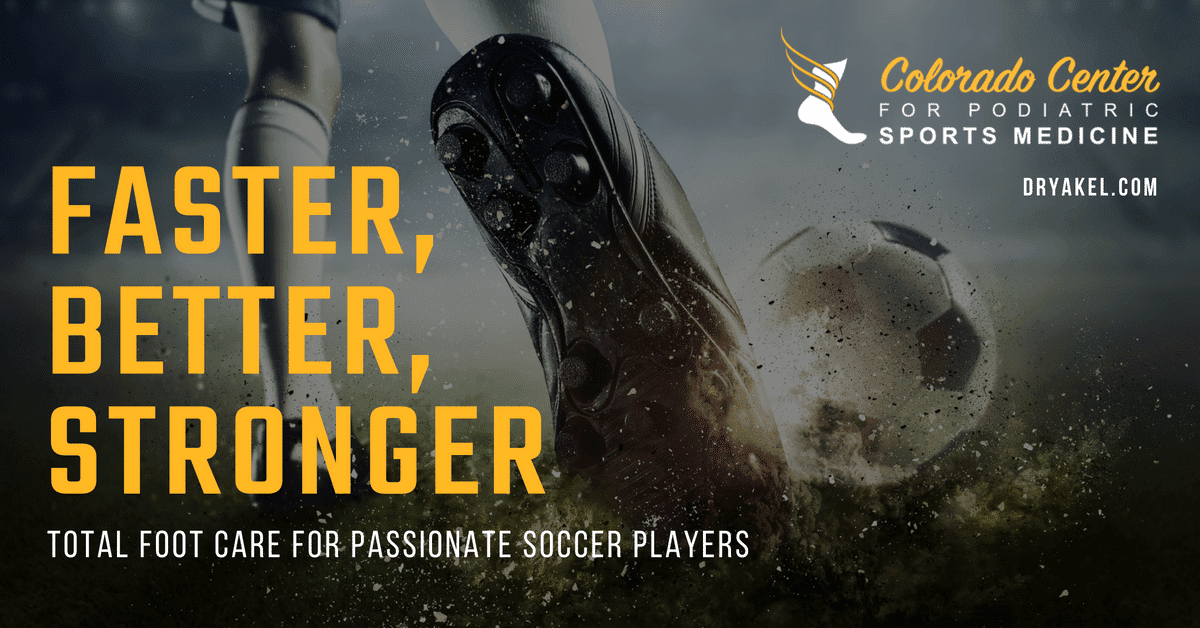 Trusted by the Pros
Dr. Yakel is the team podiatrist of the Colorado Rapids MLS franchise, and has 20 plus years of experience working with high-level collegiate and professional athletes. When a pro's feet are hurting—and they need to get back in the game as quickly as possible—Dr. Yakel serves as the primary point of contact for assessment, treatment, and rehabilitation.
That same elite skill, attention to detail, and passion for offering the best possible care, of course, extends to every soccer player, of every age and ability level, who walks (or hobbles) through our doors. It doesn't matter whether you play Saturday mornings at the local park or against the world's best in front of millions of fans. Every day you get to play is important to you, and it's important to us too.
Trusted by the pros, providing the best possible care to everyone. That's our passion, and our promise.
A Total Approach to Foot Care for Soccer Players
Whether you suffered a severe sprain in training or are experiencing chronic pain that has developed slowly over time, the Colorado Center for Podiatric Sports Medicine can help guide you along the full path to recovery—from evaluation and diagnosis to advanced treatments, rehabilitation, and a full return to play.
At our office, you'll find many options and benefit you just aren't going to find from a typical foot doctor. For example:
For a soccer player, proper lower body biomechanics control just about everything you do out on the pitch. If your feet and ankles aren't moving the way they should, it'll cost you—speed, agility, power, ball control, even jumping and tackling can all suffer. Plus, you're more likely to get hurt.
A gait analysis can benefit any player looking for an edge, but they are especially useful for players who continue to suffer from unexplained injuries or chronic pain, despite undergoing traditional treatment options.
When it comes to gait analyses, we back up our experience with cutting-edge tech to give you the most beneficial and useful information. We won't just watch you run on a treadmill; we'll also use computer scanning tech for segmental foot assessment and pressure mapping. The data this produces helps us confirm diagnoses, and also recommend specific shoes or fit custom orthotics to reduce your pain and improve your game.
The right pair of cleats can make a massive difference for a player. A good pair will help you play better and feel better. The wrong pair will make you more susceptible to injury and pain.
Your ideal cleat can depend on many factors, including:
Your foot size and shape
Your gait and pronation style
The position you play
The type of terrain you play on
Your overall ability level
It's better to prevent an injury than treat one, of course, which is why we take cleat evaluations very seriously for our soccer players. We can give you comprehensive advice on ankle cuts, materials, stud patterns, whether or not you need custom orthotics, and more.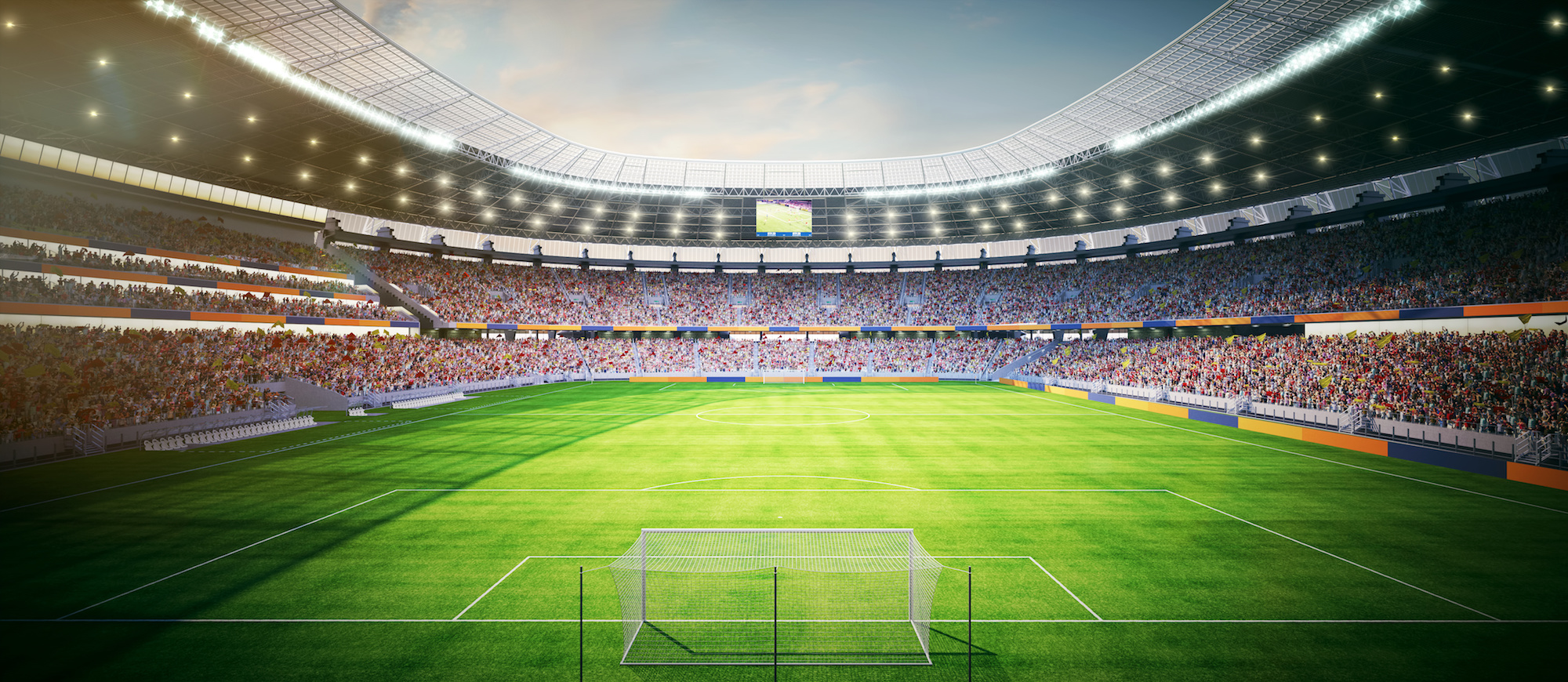 When it comes to orthotics, we're proud to say we offer our soccer players the absolute best. We use the same orthotics laboratory trusted to provide soccer orthotics for the U.S. National Soccer Program—both the men's team and the 2015 World Cup champion women's team.
The right pair of custom orthotics help athletes with identifiable structural or gait deficiencies with their feet or ankles overcome these obstacles, closing the gap on athletes with more optimal biomechanics. Orthotics add just the right amount of support, cushioning, and stability your feet need to run, jump, cut, and move effortlessly, efficiently, and without pain.
In order to get the precision specifications needed to craft your custom pair of insoles, we use an advanced computer scanning system, which includes the segmental foot assessment and pressure mapping used for gait analyses. This tech blows the old school plaster molds or "stand in box" methods out of the water, because we can get a better sense of not only how your feet are shaped, but how they function and move under weight and stress.
Your Colorado Soccer Foot Care Experts
If pain, injury, or poor biomechanics in your feet and ankles is keeping you from the game you love—or from playing your best when the game is on the line—go where the pros go and see us as the Colorado Center for Podiatric Sports Medicine.
To schedule an appointment, give us a call today at (720) 600-3380.