Great Local Places to Walk, Run, and Explore Near Longmont, CO
We'll get the obvious out of the way first. Those of us in Longmont who enjoy exploring the outdoors are unbelievably fortunate. Here we are at the doorstep of Rocky Mountain National Park—415 square miles of the most stunning wilderness and breathtaking hiking trails you will find anywhere on the planet. If you've got the time and some gas in your car, a day trip into the mountains will never disappoint. A blog on local places to walk, run, and explore really could begin and end right here. But you can't go to the mountains every day! And even the most dedicated weekend warriors probably aren't going to make it every Saturday, either. For those looking for someplace a little closer to home—and a little less challenging in terms of elevation—the Longmont area is still loaded with beautiful options. Here are six of our favorites.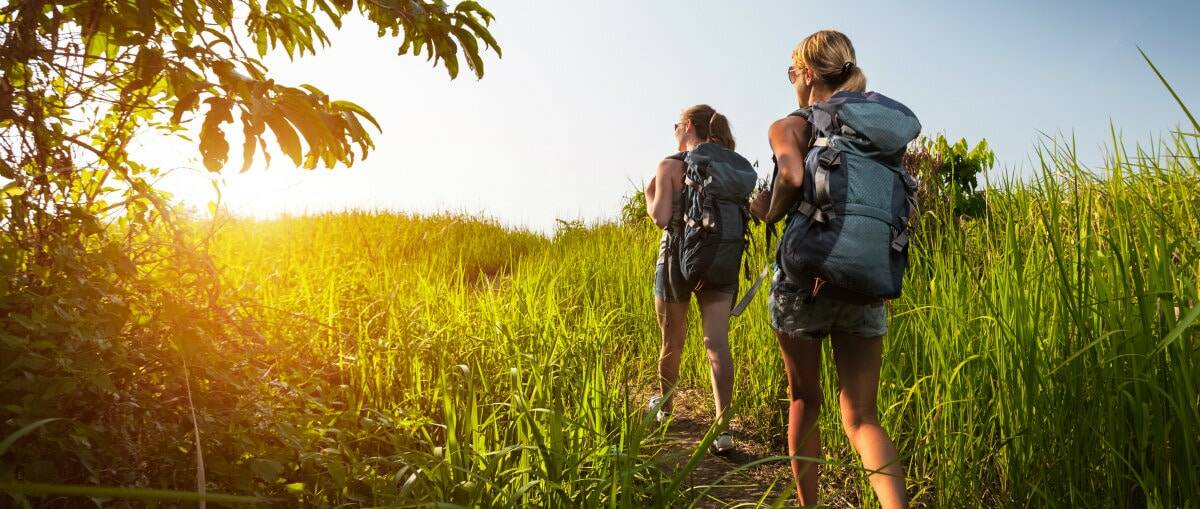 Golden Ponds Park & Nature Area
If you're looking for a nice place nearby to walk, jog, relax, and take in the scenery, you can't really go wrong with Golden Ponds. It's well known but not too busy most of the time, despite the fact that glorious unobstructed views of Longs Peak and the Front Range abound. The park is dominated by four large ponds (which occupy 56 of the park's 88 acres), but still packs in just under 3 miles of dog-friendly trails, streams, plenty of wildlife, and even a waterfall.
St. Vrain Greenway
Golden Ponds is situated at the western edge of this 8-mile trail, which follows the course of the St. Vrain Creek and crosses town to Sandstone Rach. Although much of the trail was destroyed in the 2013 flooding and some sections are still dealing with temporary closures, most of the route has been restored. And that's good news, because this has all the elements of a great urban trail. You'll encounter lots of opportunities to take in the spectacular mountain views, enjoy the local flowers and wildlife—and also stop of for dinner, fancy cheese, or a delicious microbrew! The trail itself is generally flat and features below-grade road crossings, so it's both safe and accessible for beginning hikers.
Longmont-to-Boulder Regional Trail
No, it's not the fastest way to reach our neighbors to the southwest. But if you're feeling adventurous enough and have about 5 hours (hiking) or 90 minutes (biking) to kill on a one-way journey, LOBO is definitely the best! Otherwise, pick your spot and enjoy however much of the trail you want. No matter which section you choose, you won't lack for scenery. Rushing streams. Gentle and lush rural farmland. Crystal lakes and reservoirs. Majestic mountains. Luxury estates. There's also a good chance you'll have the trail to yourself for a good chunk of the journey, another positive for those looking for some quiet contemplation and rejuvenation.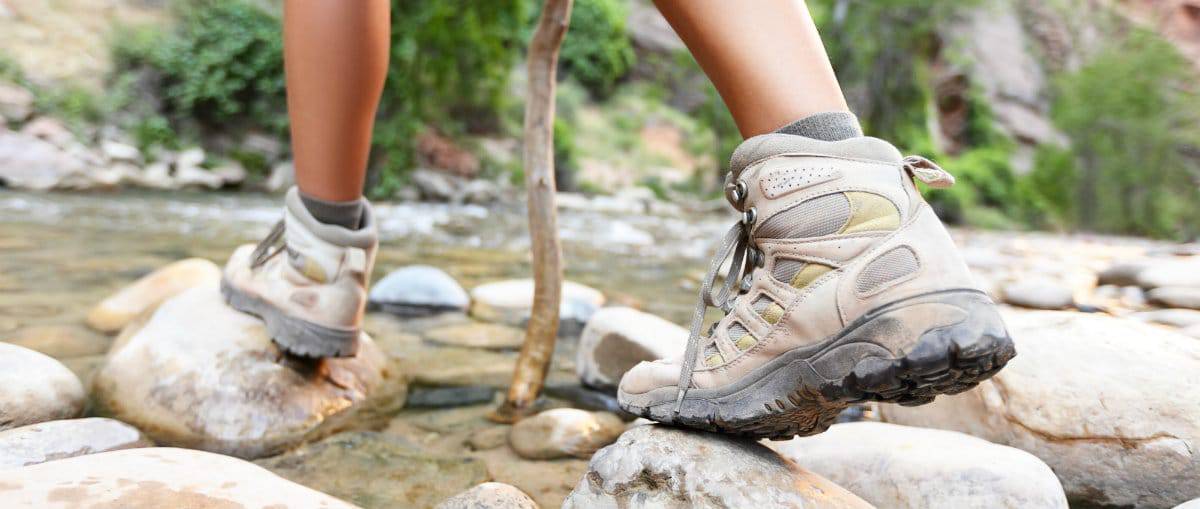 Firestone/Old Railroad Trail
Firestone trail (and the connected Old Railroad Trail extension) runs north south for about 12 miles and connects the northern reaches of Firestone to neighboring Frederick and Dacono. Most of the route follows alongside Colorado Blvd on what was once a railroad from a nearby coal mine, now reconfigured into a mostly-paved pedestrian walkway. The trail offers easy access to several quaint parks and features several works of public art and historic markers for you to enjoy.
McIntosh Lake Trail
This trail is popular for a reason. It's an easy walk, and it's beautiful. The 3.5-mile route encircles McIntosh Lake and sticks very close to shore for all but the northwest section. That, of course, means miles and miles of unobstructed mountain views, birds, flowers … you get the idea. About a third to half the route is paved, mostly around the more urban environments to the east and south. The rest of the loop is a well maintained earth trail.
Lagerman Agricultural Preserve
Lagerman Reservoir has long been a local recreation hotspot, with a 1.6-mile loop around the lake and opportunities for fishing, birdwatching, picnicking, and even boating. However, the area has recently expanded with a large agricultural preserve to the north, including a connected 5-mile trail (the Open Sky Trail). It's not difficult, but there are a few more elevation changes than a typical urban trail. The natural wetlands here support a wide variety of migrating bird species, making it a treasure for amateur ornithologists. If you're lucky, you might even see a bald eagle!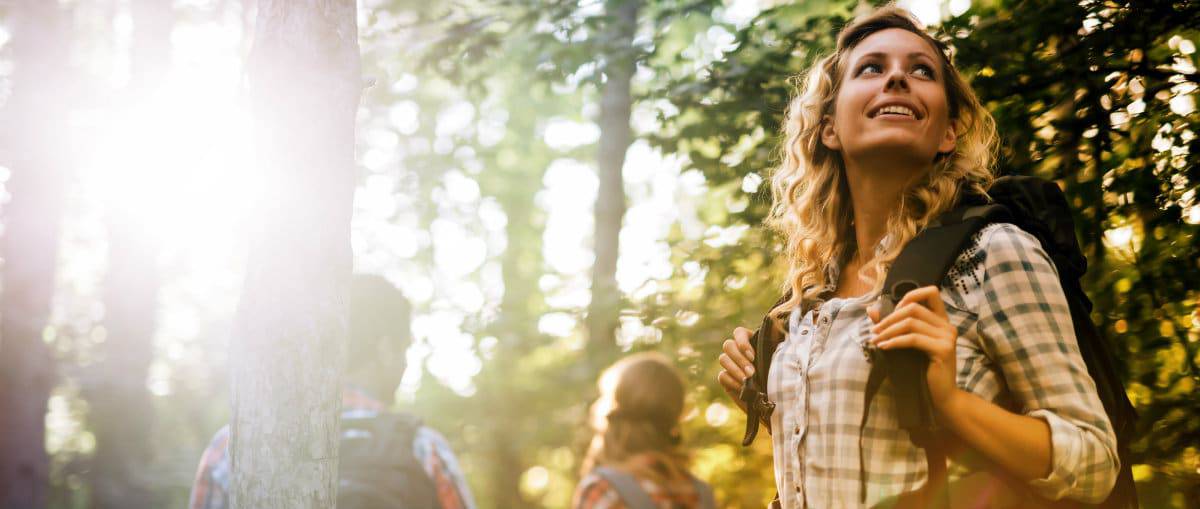 Wherever You Want to Go, Make Sure Your Feet Can Get You There
Colorado has more than its fair share of active outdoor enthusiasts—and with its natural beauty, that's not a surprise. But that also means we see more than our fair share of foot injuries, too. And if your feet are hurting, you can't go exploring. Your entire lifestyle gets a little smaller. Not to worry, though! At the Colorado Center for Podiatric Sports Medicine, we're about one thing above all else—getting you back on your feet as fast as possible, so you can challenge the world at your own pace and on your own terms! Schedule an appointment today by calling (720) 600-3380.